Flyers are promotion and advertisement tools and are usually based on a single page and are used to promote different events, products and services, businesses, clubs and parties. Flyers are comparatively easy to create and design and are very easy to distribute as well as flyer cost you very low in the comparison with other types of promotional methods. Because of the easy and affordable creation and distribution, flyers are very popular all around the world. Club flyer is the flyer that is used for the promotion and advertisement of a club used by the owner and members of clubs. There are lots of different types of clubs working in our surroundings like music clubs, bowling clubs, reading groups clubs, sports club and so on. As clubs are social places where people come and sit together to spend their free time, to learn new things and to enjoy different fun activities.
Creating a club flyer is very simple ans therefore club owners and members are widely using club flyers as a basic promoting tool no matter what you are promoting like promotion of a new club to the events and meetings of different clubs or even the promotion of some top notch events like parties, members reunion etc. Club flyers are simple and easy to distribute too as you can distribute them in hands, can paste on walls in public places, can paste in petrol pumps and mail boxes, back of vehicles and even can ask a general store, grocery store, shopping mall to give a flyer to their customers.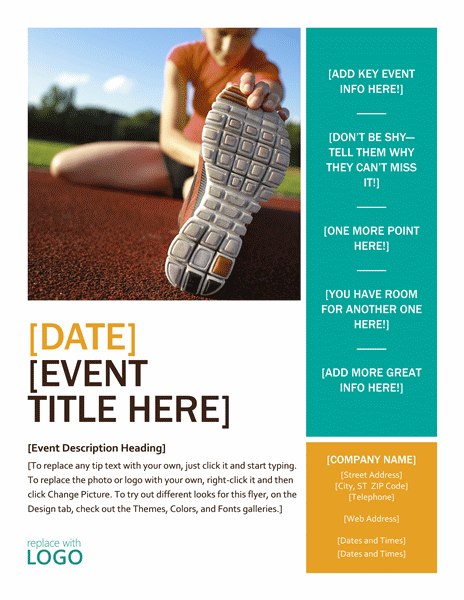 Tips for creating Club Flyer
Choose a style and color combination for creating a club flyer. This is important enough because this is a way you can attract your customers and clients on a large scale. Consider the purpose of creating a club flyer and then choose colors, styles and designs for the club flyer.

Choose bold colors for all types of club flyers, because the purpose of these flyers is to attract people and to catch their attention. The colors should be dark enough that one can see from the distance of approximately 12 feet.

The theme of the club flyer must match the theme and colors of other products and materials of your club however, if your club theme is light and dull that is hard to see from a long distance then you can opt for other bold alternatives.

Add a real photo of your club or a group photo of the members of the club to make the flyer attention grabbing. The photo must be clear and sharp.

At the top of the flyer add a headline that makes your readers forced to read the rest of the flyer, the headline must match the purpose of the flyer.

Don't forget to add a brief introduction of the club that help the readers in understanding the purpose and ethics of the club.

It is best to divide the information on the club flyer in bullet style because bullets make a thing easy to read. 
Here is download link for this Club Flyer Template,